If you want to know what is free software and why its better click here.
The best way to get started with free software is to dive right in.
Choose one of the Linux distros. There are a variety of Linux distros and based on your taste, you can choose any one of them. To mention a few which are popular:
It's the most popular and have a worldwide support. You need anything from "How to install" to "How to fix a particular problem" is all just a click away with Google.
Although its known for Penetration Testing, it comes with a lot of basic tools preinstalled like Java, Vim, Sreencast recorder, VLC, etc. Its motto is:
The quiter you become the more you are able to hear.
Choose Freedom. Choose Fedora.
Fedora is a polished, easy to use operating system for laptop and desktop computers, with a complete set of tools for developers and makers of all kinds.
Dowlnoad latest Fedora workstation
The gateway to Linux for windows users.
Zorin OS is a multi-functional operating system designed specifically for newcomers to Linux. It's based on Ubuntu Linux, so you can rely on it for rock-solid performance, dependability and support.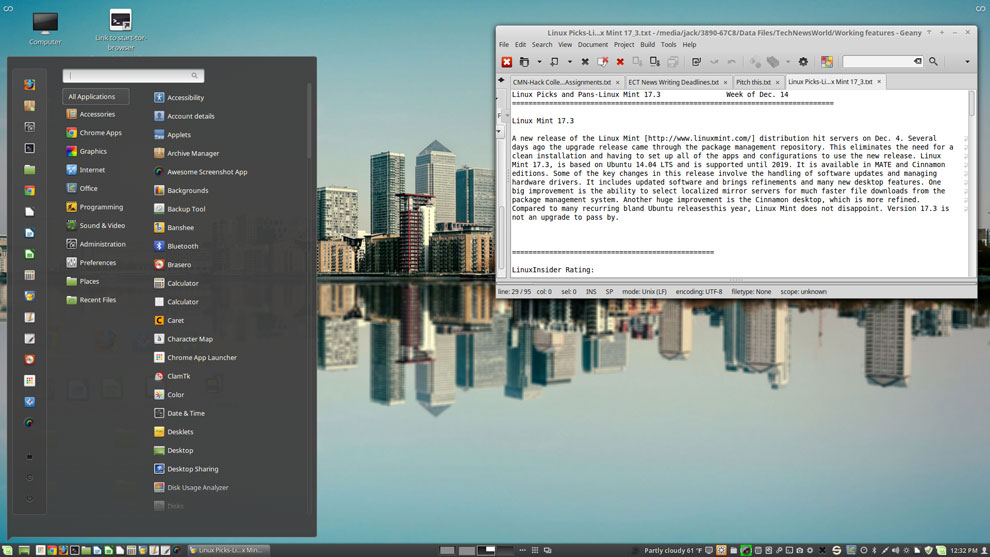 It comes with updated software and brings refinements and many new features to make your desktop experience more comfortable to use.
and there are many others to choose from.
Also this flowchart can help choose what's best for you.
Install one of the distros and post the screenshot of your desktop
on our Facebook group here.